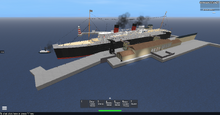 The RMS Hanover was a ocean liner owned and operated by Nativity liners and later by Royal mail line during its time with nativity liners it served as the flagship of the line, as well as the line's largest. after royal mail line moved to royal mail lines they decided to build the rms saint petersburg and no longer work with the rms hanover this lead to the ship being preserved together with the other former nativity liner the Rms grandure
Her sisters include the ill-fated RMS Porter, the RMS Duchess of Sutherland,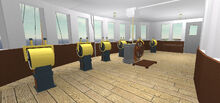 Ad blocker interference detected!
Wikia is a free-to-use site that makes money from advertising. We have a modified experience for viewers using ad blockers

Wikia is not accessible if you've made further modifications. Remove the custom ad blocker rule(s) and the page will load as expected.